DDE 205 Class ISL Conversion
Author: Don Wilson
Published: Jul 20th 2009
Updated: 4 years ago
---
Improved St. Laurent (ISL) Conversion Program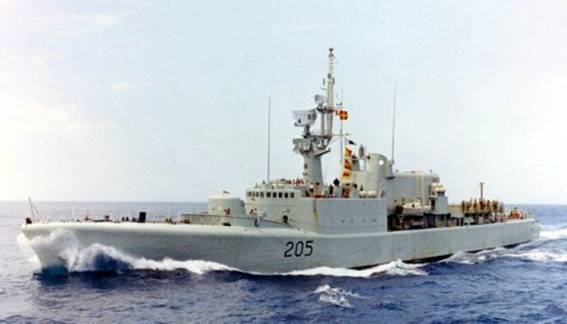 The CNTHA team is looking for ISL information to allow this page to be built. In the meantime, the following has been "borrowed" from Wikipedia.
Following successful trials aboard the frigate BUCKINGHAM and sister ship OTTAWA, plans to convert the St. Laurent class took shape. The development of the beartrap, installed in ASSINIBOINE during her 1962–63 conversion, finalized the concept. By keeping the aircraft secure, the beartrap eliminated the need for deck handling from landing to the hangar, or from hangar to takeoff.
In the conversion to a helicopter-carrying vessel, ST. LAURENT was gutted except for machinery and some forward spaces. The hull was strengthened, fueling facilities for the helicopter and activated fin stabilizers installed. The fin stabilizers were to reduce roll in rough weather during helicopter operations. All seven St Laurents were fitted with helicopter platforms and SQS 504 Variable Depth Sonar (VDS). The single funnel was altered to twin stepped funnels to permit the forward extension of the helicopter hangar.[10] To make room for the helicopter deck, the aft 3-inch mount and one of the Limbos were removed. The two 40 mm guns were also removed. Following the conversion, the displacement remained the same at standard load but at full load, it increased to 3,051 tonnes (3,003 long tons).