Ship Classes
Author: Don Wilson
Published: Jul 19th 2009
Updated: 8 years ago
---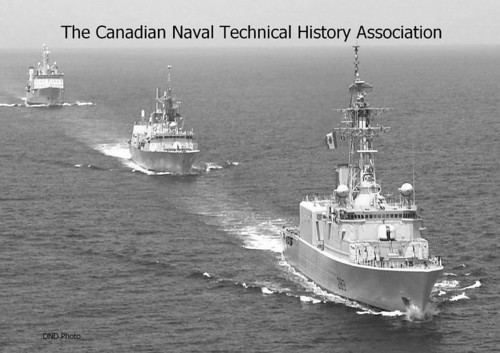 This page introduces visitors to the Ship Classes of the RCN/CF. It contains a link to a Our Ships page listing the principal ship classes of the Royal Canadian Navy and Canadian Forces including many that we designed and built in Canada over the years. In due course there will be links from that page to more detailed pages with Class details along with links to photos posted to the appropriate sections of the CNTHA Gallery.
In addition, as the technology research by by the Working Groups continues, it is expected that there will be information added to each Ship Class related to the equipment/systems developed for that Class (or for several classes) as technological advances were incorporated into ship designs.
In the photo above are three ships line astern - with ALGONQUIN, an IROQUOIS Class DDH and flagship in the foreground, followed by ST. JOHN'S, a Canadian Patrol Frigate and bringing up the stern, PROTECTEUR, one of our AOR's. This photo is from the DND public website.